Raul Marroquin - Alienation (1985) - In Collection: LIMA
25-01-23
Past and Present of Video: Raul Marroquin
In September 2022, we sat down for a discussion with Raúl Marroquín (Colombia), a video pioneer in the Netherlands and one of the founders of Time Based Arts in the 1970s (one of LI-MA's predecessor organisations). His artworks have been exhibited in international venues such as the Stedelijk Museum Amsterdam, Museo Reina Sofía (Madrid), the Bonnefantenmuseum (Maastricht) and MoMA (New York). His video art is also included in LI-MA's distribution collection. During our conversation, Marroquín shared insights into his early career, what inspires him, and his interest in new technologies.
Author
Paula Fernández Valdés
On a rainy afternoon in September in Amsterdam, Raúl Marroquín opened his home and his memories to us – along with several cups of warm dark coffee – to talk about his fascination for video and his artistic career. When sharing his decision to become an artist, one particular sentence stood out: "It was all because of my father". Marroquín's father was a doctor who was passionate about photography and cinema and frequently made Super 8 home movies. During Raul's childhood, the family would travel to the outskirts of Bogotá and film their time in the countryside. Afterwards, Raul and his father developed the films in one of their bathrooms, much to the annoyance of his mother and sisters.
Besides this inherited love for cinema, he remembers another watershed moment in his artistic development. It was during Marroquín's teenage years when he was a rebellious boarding school student. One day, while driving around with his family, his older brother suggested visiting an exhibition in the Museo Nacional de Colombia. The young Raúl saw this as an opportunity to skip an afternoon philosophy class. In hindsight, this was a life-changing decision, as he immediately fell under the spell of the works by the Informalist painters presented in the exhibition. That day, the 15-year-old Raúl Marroquín decided that he was an artist. Two years later, at the age of 17, his first solo exhibition was presented in the Centro Colombo Americano, including drawings, collages and, unsurprisingly, Super 8 short films.
Marroquín's first experience with video came a few years later, thanks to one of his early collectors who had a video recorder. Noticing his abilities, the collector offered it to him in exchange for some drawings, and Marroquín fell in love with the medium and its immediacy. Since then, the name 'Marroquín' has been interwoven with video art. He created his first video works between 1967 and 1968, recording amongst others the views from his window and the television screen, a creative exercise he continues today. A few years later, the Unión Panamericana invited him for an exhibition in the Museo de Arte de las Américas in Washington DC. Marroquín was 22 years old at the time. He seized this opportunity to leave Colombia and establish himself as an international artist in the United States.
Raul Marroquin - Goodbye (1983)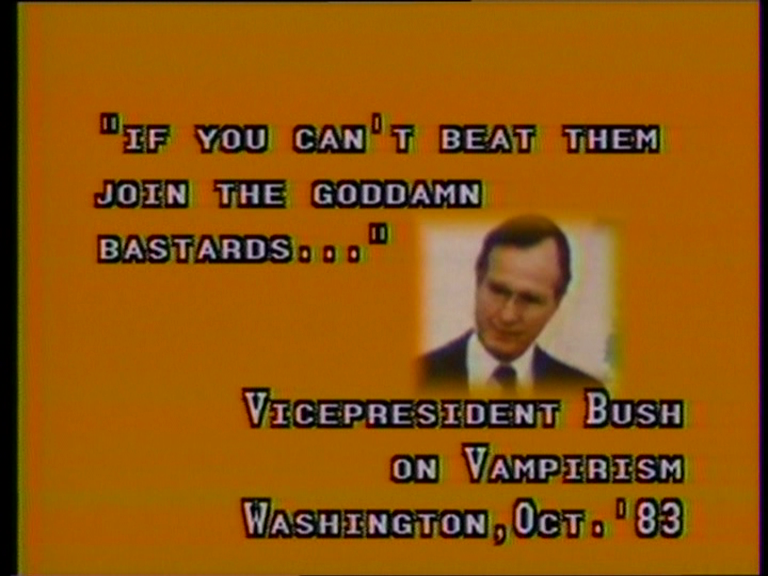 In Collectie: LI-MA
The day after the exhibition opening, Marroquín received a letter from his mum telling him that he had been selected for a fellowship at the Jan van Eyck Academy in Maastricht in the Netherlands. He arrived at the Academy in 1971, where he was granted unlimited resources for his artistic practice. The Academy allowed him to travel with the video equipment, and he was able to exhibit in different European countries. During these years, he created several video artworks focusing on altering perceptions of everyday events, such as reading the newspaper (About the News, 1974) or driving while listening to the radio on a rainy day (The Driver, 1974). In these early works, Marroquín highlights the amount of information we receive from different media in our daily lives while challenging our ability to focus on confrontational audio and visual narratives.
His fascination with media continued throughout the 1980s, when he was one of the first artists to experiment with television and cable technologies, creating installations such as World's First TV Convention (1980): two televisions that communicated with each other via a satellite link. During this period, Marroquín also created all sorts of works, sometimes of a more cinematic character (Alienation, 1985), other times portraying himself as different people in fictional interviews (Goodbye, 1983; Castillo File, 1987). He never abandoned this relationship with television and has created notorious independent TV programmes over the past decades, including De Hoeksteen Live!, a legendary interactive talk show from Amsterdam.
Raul Marroquin - Goodbye (1983)
In Collectie: LIMA
Since childhood, Marroquín has been fascinated by technology as a creative medium, always from a low-tech perspective. From his father's Super 8 cameras to NFTs, Marroquín has done it all, often with the assistance of others. Collaboration is vital to his trajectory: initially to access video equipment, then to record his performances with Equipo Movimiento, or to work with the Amiga Commodore computers, and at present to continue his TV show.
Currently, Marroquín aims to incorporate other technologies in his work – such as satellite scanning and holographic imagery – starting with Domna, a project based on the mediaeval poem 'Dompna Pois De Me No'Us Cal' by the baron and troubadour Bertran de Born (c. 1140-1212/15). In this poem, the knight imagines an ideal woman after being rejected by his lover, endowed with the most desirable qualities of the different ladies whose land surrounded his. Marroquín has another, more personal association with this historical character: when he was a child, his grandmother used to scold him with a portrait of a beheaded Bertran de Born in an illustrated edition of Dante's Inferno. The realisation that both characters were the same person motivated this four-year project that Marroquín will conclude with a tour of the ladies' castles, along with other live events.
Note: you can currently discover Marroquín's artistic universe at the Bonnefanten Museum in Maastricht. The museum presents an overview exhibition until June 18th 2023. For more information and ticket purchase click here. Later this year, this will be followed by a solo exhibition of Marroquín's work at ROZENSTRAAT - a rose is a rose is a rose in Amsterdam.